This was my first time running the Imperial Glass run, and I can honestly say it was likely my last. Despite a beautiful course and a nice get-together at Slainte Pub where a beer and chili are included in your race registration, there were a few things that put me off:
All times were gun time (no starting mat). Not a big deal for me, personally, but races who say they're chip-timed should have a start/finish, in my opinion.
There didn't seem to be a great deal of organization. Everything was just a bit too loosey-goosey for me.
The promo material said "hot buffet." Buffet to me means several items. There was only chill. 'Nuff said.
No finisher's medals. Again, in my opinion, when you're paying $20-$30 for a short race, some of that money should be going to decent finisher's medals. Which leads me to my last point…
The medals for placers were crappy. They were cheap, run-of-the-mill medals. If you're not going to have finisher's medals the least you can do is get some custom medals for the people that place.
Without further adieu, here's the video race report, which doesn't necessarily talk about those minor annoyances, but does talk about the great scenery for the run. Whether or not you ever run this race, you should definitely look at running down by the waterfront in Hamilton.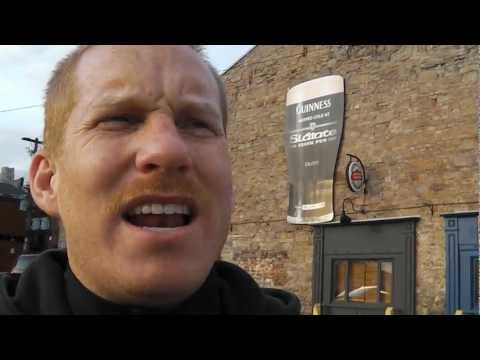 [info_box_1 title="Race Stats"]
Distance: 8k
Cost: $35
Weather: Very nice for the time of year.
Swag: Shirt, bowl of chill, a beer
Terrain: asphalt paths by the waterfront
Time: 32:27.0
Pace: 4:03/km
Shoes: Saucony Kinvara's
Fuel: Gatorade G2
Overall Place: 12/100
Gender Place: 10/55
Age Group Place: 4/10
[/info_box_1]